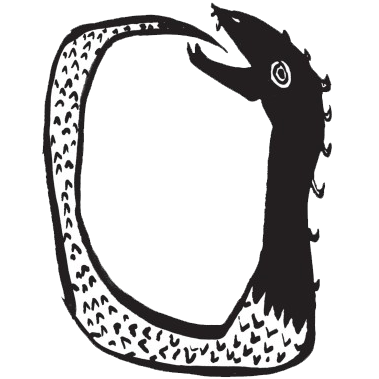 Orbis Wines in McLaren Vale
Overlooking the valley floor at around 150m above sea level, and just 10km from the waters of St Vincent Gulf, the Orbis Vineyard is one of the coolest and highest in the McLaren Vale Wine region.
We are committed to preserving the biodiversity of native flora and fauna, protecting our precious water sources and building long term soil fertility on our special site.
The Orbis Vineyard
The Orbis Vineyard spans 32 hectares, with a native woodlot and remnant vegetation supporting a variety of Eucalypts and other species. We are lucky to share this land with a diverse range of native animals and birdlife, as well as insects and reptiles, whose habitat we prioritise protecting.
The vines grown here at Orbis include varieties that originate from the warmer, drier wine regions of the Southern Rhone, Southern Italy and Spain.
Our commitment to new varieties is matched by our passion for preserving McLaren Vale history, by regenerating the productivity and health of our old vine Shiraz. Planted in the 60's and 70's, these old vines were established by Rycroft and the Leask and Hardy families.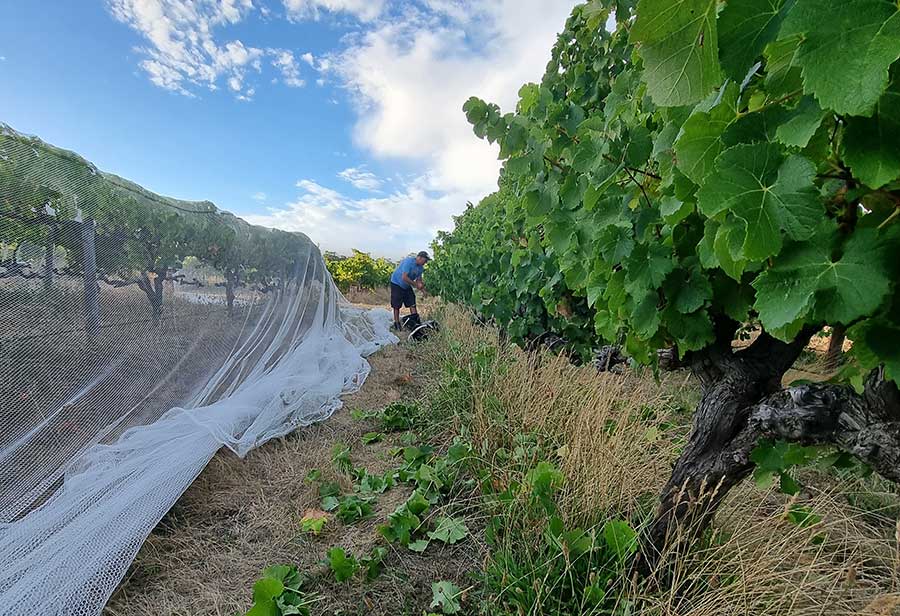 We were honoured to be named as one of 2021 Top 50 Vineyards of Australia.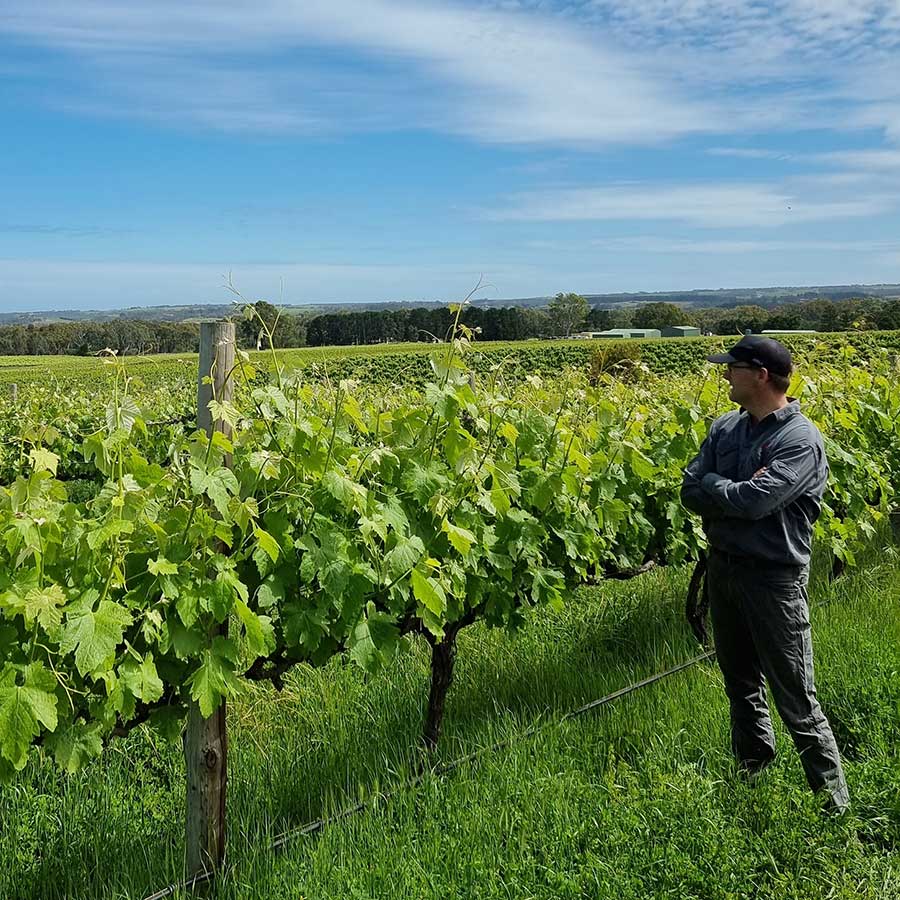 Viticulture
Under the expert direction of our viticulturist Richard Leask and fulltime care of our vineyard Manager Andrew (Macca) Mackenzie, we employ regenerative, circular farming practices taking all practical measures to promote the natural fertility and health of our soils and vines. 
Our Vineyard is certified under the Sustainable Wine Australia Program, which requires us to demonstrate continual improvement of our sustainability though economic, environmental and social aspects of our business.

Sheep grazing in our vineyard
One of our many innovations towards the achievement of our sustainability goals has been the introduction of sheep grazing into our vineyard. What began as grazing through autumn and winter has evolved to cellular grazing of Babydoll sheep year-round.
Babydoll lambing in Spring is one of our favourite times of the year.
We have eliminated the practice of regular glyphosate applications undervine, and significantly reduced tractor use- working towards the elimination of herbicides and slashing.
A permanent green cover throughout the vineyard supports biodiversity, provides habitat for insects and reptiles, increases soil carbon and microbial life in our soils.
We also apply composted mulch to the vineyard, which we make utilising grape waste and forestry by-product. The mulch is broken down with the help of our happy chickens that turn it and add nutrients.