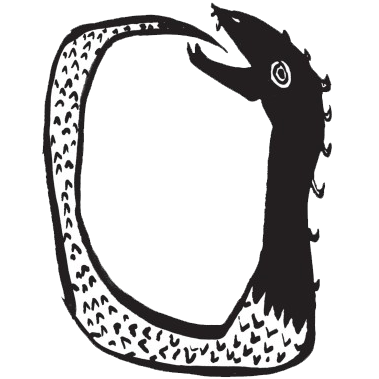 Orbis Wines in McLaren Vale
The off-grid winery located in the vineyard was constructed from the existing sheds on the property, and extended using native hardwood timber grown on site.  Temperature and humidity controlled using solar power and evaporation of rainwater, our winery is a perfect environment for making our wines.
Winemaker Lauren Langfield
Our head Winemaker Lauren Langfield is no stranger to hard work in the vineyard. Her experience working in leading Australian and International Organic and Biodynamic vineyards, guides our vineyard management decisions, which in-turn translate to the high quality of our wines. 
Lauren's winemaking philosophy allows the fruit to guide the winemaking style. Her attention to detail, coupled with her extensive experience, equips her with the skills to avoid being heavy-handed in the winery. Lauren's winemaking efforts are focussed on letting the wines speak of place and varietal typicity, with very little manipulation.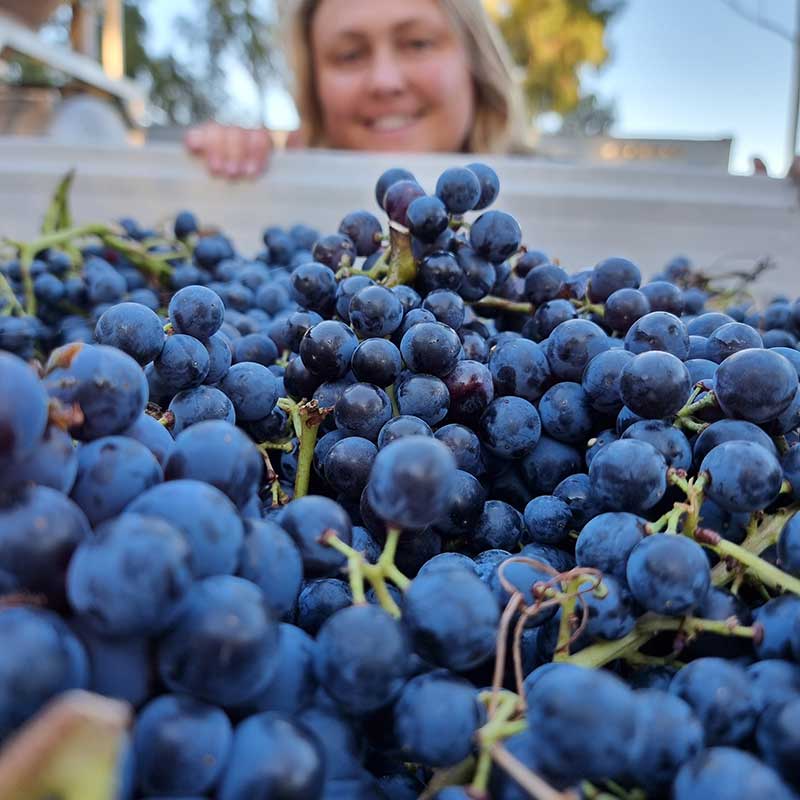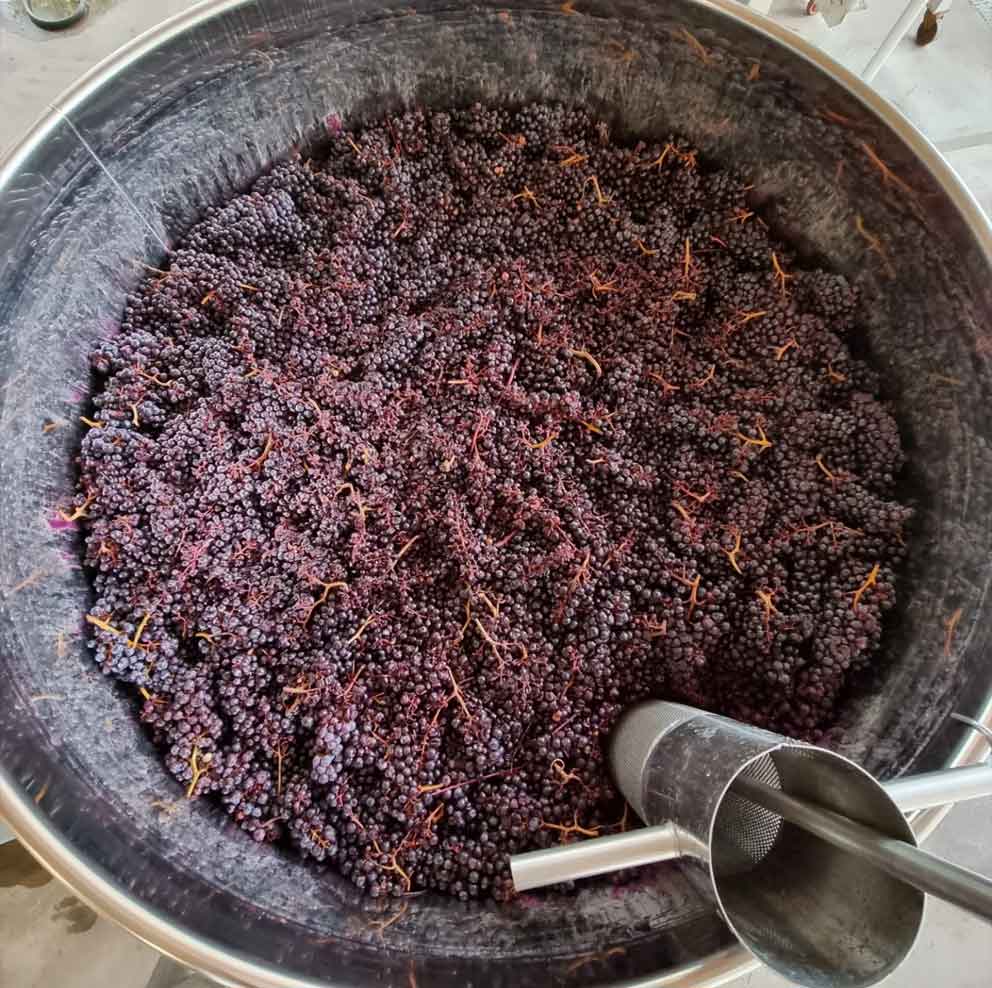 Winemaking
Orbis wines express their unique terroir while remaining vibrant and delicious. 
Orbis wines are made with low, to no sulphur additions, no added fining agents and are unfiltered, gluten free and vegan. 
Producing wines here on the estate means the mere 200m journey to the winery eliminates the need to make in-field sulphur additions, keeps the fruit cool and in pristine condition and minimises transport related carbon emissions. 
We use indigenous yeasts fermentation to create wines that truly reflect of our unique site. 
Handpicking fruit enables quality control in the vineyard by removing any undesirable bunches, and treats our fruit really gently, reducing any unnecessary oxidation. It also protects our older vines from mechanical damage, and protects the native lizards, insects and other species that call our vineyard home.